Grandview-Woodland,
Vancouver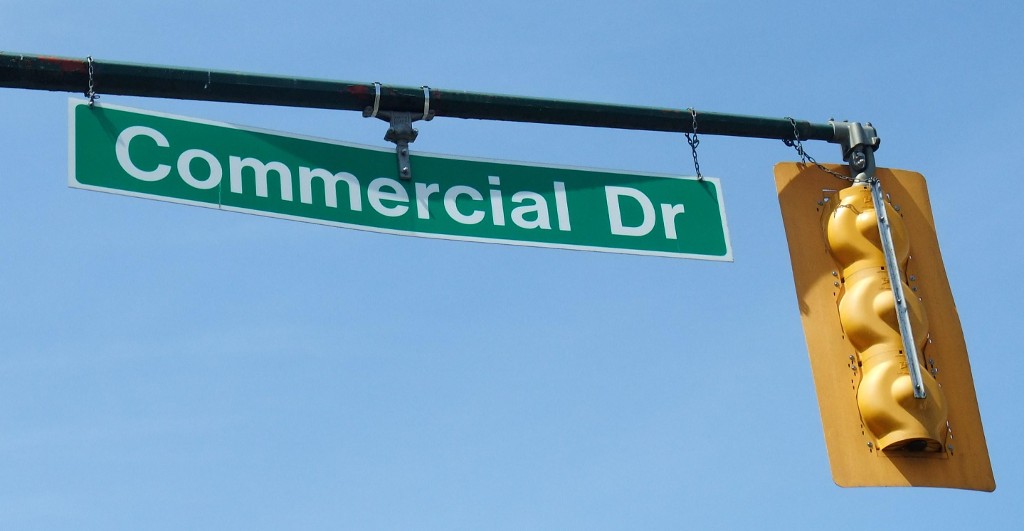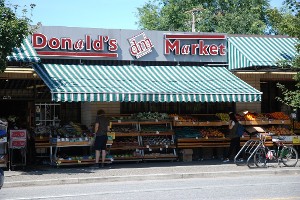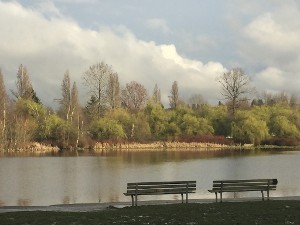 | | |
| --- | --- |
| City region: | East Vancouver |
| Avg. house price: | $1,654,500 |
| Avg. townhouse price: | $1,107,500 |
| Avg. condo price: | $631,850 |
Grandview–Woodland, also commonly known as Commercial Drive, is a neighbourhood in East Vancouver that is home to the most eclectic mix of businesses in the city. Of the more than 400 businesses on The Drive, the majority are single location, owner-operated, making their product mix, dining experiences, produce, entertainment and services completely unique.
Frequently described as Vancouver's Greenwich Village, or, as I've heard some baby boomers say, "what Kits used to be," Commercial Drive has experienced a resurgence of interest in restoring its heritage commercial and residential buildings.
It's a mature neighbourhood that is a vibrant mixture of commercial, industrial, single-family and multi-family residential with a rich ethnic history and features.
This neighbourhood repeatedly receives the Georgia Straight Reader's Choice award as the best neighbourhood in the City.
Check out a calendar of events here.
Check out the Trout Lake Community Centre here.
Check out the school's here.
LINDSIE'S TIPS:
Breakfast - Tangent Cafe, 2095 Commercial Drive (great food, friendly staff and a $4.99 breakfast special Monday to Friday from 8am to 10am)
Cafe - Prado Cafe, 1938 Commercial Drive (along with coffee, lots of great tea choices that come in your own "teapot". The cookie with no name is absolutely delicious!)
Coffee - Turk's on the Drive, 1276 Commercial Drive (excellent coffee, we even buy our beans for home from here)
Pizza - Famoso Neapolitan Pizzeria, 1380 Commercial Drive (delicious pizza's, salads and my favorite gelato of all time - Salted Caramel Dark Chocolate - plus they are kid friendly and have reasonably priced vino)
Pizza - Via Tevere Pizzeria, 1190 Victoria Drive (some of the best pizza I've ever had outside of Italy. Simple and delicious, they offer a true Neopolitan pizza and reasonably priced vino. They don't take reservations and you will often find line ups outside. Totally worth the wait!)
Seafood - The Daily Catch, 1418 Commercial Drive (fresh seafood that is 100% Ocean Wise, nice staff and a great selection of seafood)
Vegetarian Mexican Restaurant - Bandidas Taqueria, 2781 Commercial Drive
Wine - Liberty Wine Merchants, 1622 Commercial Drive (knowledgable staff, great selection!)
I live in East Van with my husband and young children and know the local neighbourhoods inside and out. If you want to get the insider scoop on schools, pre-schools, daycares, and parks – as well as where to shop, eat, or enjoy the best selection of wine or local craft beer – give me a call! I'd be delighted to answer any questions you might have about buying, selling, and living in the community I love so much.
Browse the listings below and get in touch if you see anything you like. I'll give you the dedicated support you need to find the house you want, for the price you want – without the BS.
Current Listings
Properties in Grandview-Woodland
Grandview–Woodland, also commonly known as Grandview–Woodlands, is a neighbourhood in Vancouver, British Columbia, Canada to the east of the downtown area, stretching south from the shores of Burrard Inlet and encompassing portions of the popular Commercial Drive area. It is a mature neighbourhood in Vancouver that is a vibrant mixture of commercial, industrial, single-family and multi-family residential with a rich ethnic history and features.
There are currently no available listings.
Data was last updated November 28, 2022 at 05:10 PM (UTC)
---
Welcome to Commercial Drive!